Her majesty, Queen Elizabeth II. Also known as the Queen.
The Queen's full name is Elizabeth Alexandra Mary, and she was born in 1926.
The Queen's real birthday is on the 21st of April, even though her official birthday is celebrated in June.
The Queen is married to Prince Philip; her father was King George VI, formerly known as 'Prince Albert'; and her mother was Elizabeth Bowes-Lyon, well known as the 'Queen Mother'.
The Queen's reign began on the 6th of February, 1952, and her silver jubilee year was 1977, her golden jubilee year was 2002 and her diamond jubilee year, a celebration of 60 years reign, was 2012.
The Queen and her younger sister, Princess Margaret, were educated at home by her father, tutors and governesses.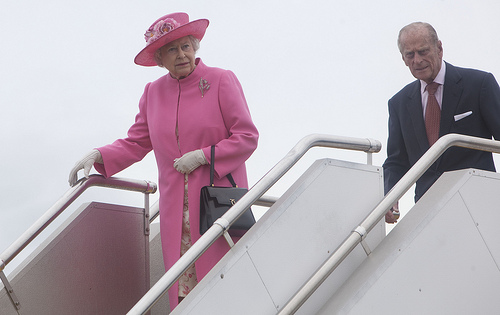 Although London was bombed in World War II, the Queen stayed at home with her mother, father and sister.
Even though it was her 40th year on the throne, the Queen announced 1992 her annus horribilis, meaning horrible year, or year of horrors, due to a series of disturbing family events that occurred throughout the year.
The Queen has been bitten by one of her pet corgis dogs on more than one occasion.
In 2007, Queen Elizabeth II, exceeded the age at death of her great-great-grandmother Queen Victoria, and as such became the longest living monarch the United Kingdom has had, while in September 2015, she became the longest reigning monarch of the UK.
Queen Elizabeth was patron to more than 600 charities and organisations in 2013.
Updated September 2015