Hang these facts in your brain like baubles on a Christmas tree.
Baubles are, typically, Christmas tree decorations that are common and cheap, although collectible ones are available and some stores do have expensive options.
Baubles are generally shaped as a sphere, often plain or frosted, shiny or one-coloured, but any design can be manufactured.
Baubles were first invented in Germany, in Lauscha, notably by Hans Greiner, who first manufactured them in the late 1840s.
Baubles have their history in fruit and nut shaped glass, the shape eventually changing to become a spherical shape.
Queen Victoria brought the bauble tradition from Germany to Europe in the mid to late 19 century, while American F.W. Woolworth became rich by being the main importer of the decoration in the USA, in 1880.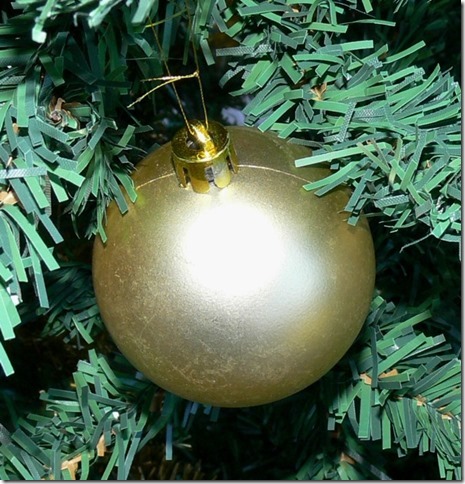 Modern baubles are typically made of plastic, which allows cheaper manufacturing and makes them affordable for everyone, although glass baubles are still commonly available.
The first baubles, are said to have originated from the idea of blown egg shells, that could be hung on Christmas trees.
Baubles were originally quite expensive as they were hand-crafted and made of glass, and were therefore only for the rich.
Although Germany was the top producer of baubles before the World Wars, America became the top manufacturer after World War II.
Antique baubles from countries such as the Czech Republic have high values, as they are typically made from quality glass and are rarer than industrial decorations.
Bibliography:
Christmas Ornament, 2013, Wikipedia, http://en.wikipedia.org/wiki/Christmas_ornament
Coope L, Christmas Baubles through History, 2010, http://ezinearticles.com/?Christmas-Baubles-Through-History&id=4837006
Amazon: