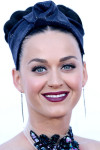 "If you're presenting yourself with confidence, you can pull off pretty much anything." – Katy Perry
Katy Perry is a famous, internationally successful singer, actress, guitarist and songwriter, with a net worth of more than 40 million USD as of 2014, and has donated financially to causes such as health, welfare and animal cruelty.
Katy Perry was born on 25 October, 1984, as Katheryn Elizabeth Hudson, in California's Santa Barbara, in the United States, to Christian parents who were both pastors in a Pentecostal church, and 'Perry' was her mother's maiden name.
Rock and popular music are Katy Perry's main genres, and she has released the top singles 'Roar', 'Dark Horse', 'Firework', 'E.T.', 'Last Friday Night (T.G.I.F)', 'Wide Awake' and others, and by the end of 2014, she had released four albums.
Katy Perry was raised with music choices being limited to gospel style, although she discovered her friends' secular music during her teenage years and is said to have smuggled the albums into her home.
The first album released by Katy Perry was named 'Katy Hudson', in 2001, and ultimately was a failure; the gospel-themed album selling roughly 200 copies before the record company closed.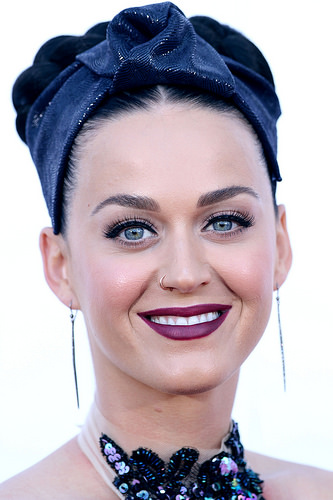 Katy Perry became an international sensation in 2008 on release of her controversial and number one song 'I Kissed a Girl', followed up by a top three hit, 'Hot n Cold'.
Katy Perry is complimented on her skillful social media use, and in 2014, the number of her Twitter followers reached 50 million, making her the most followed member ever, at the time, and by early 2015, her followers had reached 67 million.
Katy Perry was briefly married to Russell Brand from 2010 until he divorced her just over a year later, which is said to have caused temporary suicidal thoughts on Perry's part.
Katy Perry first entered the film industry when she was chosen for the voice of Smurfette from The Smurfs (2011), and she has also featured in a self-titled autobiographical film.
Katy Perry's third album 'Teenage Dream' of 2010 produced five top singles, which was unheard of since the legendary Michael Jackson, and Perry has received 5 American Music Awards, 3 Guinness World Records and 14 People's Choice Awards, among others.
Amazon:  
Katy Perry