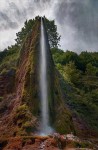 Prskalo Waterfall is one powerful sprinkler.
Prskalo Waterfall is a unique waterfall located in the Kučaj Mountains in the eastern area of Serbia, Europe, in the Nekudovo River Valley.
The name 'Prskalo' in reference to the Prskalo Waterfall, can be translated as 'splashed' in the native language.
Prskalo Waterfall is known for its towering tapered cliff-like shape, that drops water through a small channel.
Prskalo Waterfall is quite isolated, accessible only by venturing through a rough deserted forest road.
A small spring located upstream provides the water for Prskalo Waterfall, and despite the waterfall's small size, the water that drops has a quite powerful force.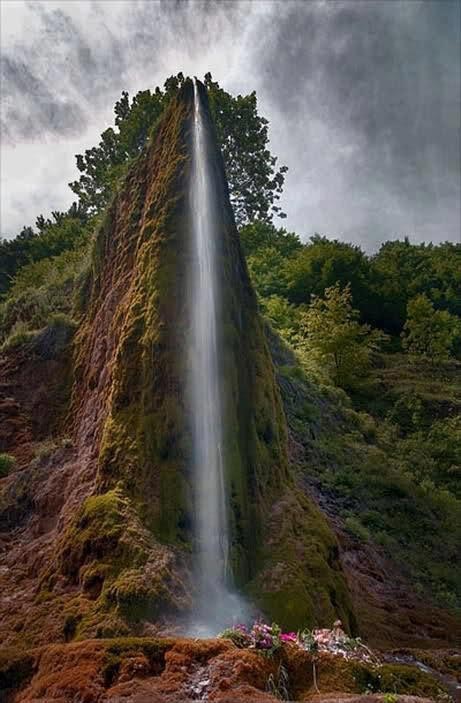 Prskalo Waterfall
Disclaimer: image found online and assumed public domain
The appearance of Prskalo Waterfall cliff is often compared to a large man-made artistic structure, due to its unusual narrow cliff form, with the waterfall situated centrally at the end.
Prskalo Waterfall is located at an elevation of approximately 760 metres (2493 feet) and is approximately 17 kilometres (10.6 miles) from the closest sealed road.
Layers of limestone rock, known as 'tufa', forms the majority of the natural structure that is Prskalo Waterfall.
The height of the Prskalo Waterfall is between 12 and 15 metres (39 to 49 feet).
Amazon: