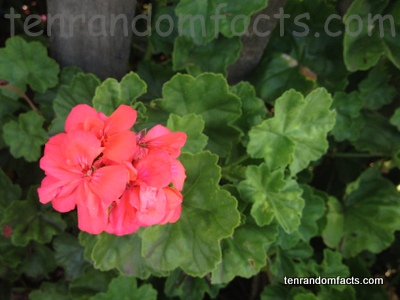 The sweet-smelling pelargoniums are confusing.
Pelargoniums are a group of 200-250 species of flowering perennial plants, from the Geraniaceae family, the family of geraniums.
'Pelargoniums' are also known as 'storksbills' and 'geraniums', and although they are commonly confused with and called 'geraniums', they are different to the species of the same name.
Pelargoniums are native mostly to South Africa, although some species are native to Australia, the Middle East, New Zealand and other parts of Africa.
'Pelargoniums' is derived from the word 'stork' in Greek, 'pelargos', while the common name for the plant, 'storksbill' refers to the seed head's shape.
Pelargoniums have flowers that can be white, cream, pink, mauve, purple, orange and red in colour, and they bloom mainly in spring and summer.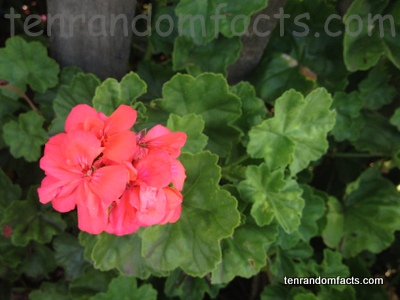 Pelargoniums are evergreen and can also survive in drought and strong sunlight, and the shape and texture of the leaves vary significantly, depending on the species.
Pelargoniums have 5-petalled flowers, which are distinguished by colours and patterns; with two petals at the top and three below.
Some species of pelargoniums have useful perfume-smelling scents, including mint, rose, fruits and spices.
Most pelargonium flowers and leaves can be eaten, and they are used in the flavouring, of primarily, desserts.
Pelargonium oil, extracted from scented leaves, is sometimes used as a relaxing agent, while parts of the plant can be used to treat sicknesses and injury.
Bibliography:
Pelargonium, 2013, Wikipedia, http://en.wikipedia.org/wiki/Pelargonium
Plant Profile: Pelargoniums, 2011, Gardening Australia, http://www.abc.net.au/gardening/stories/s1866723.htm
Amazon: