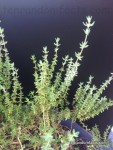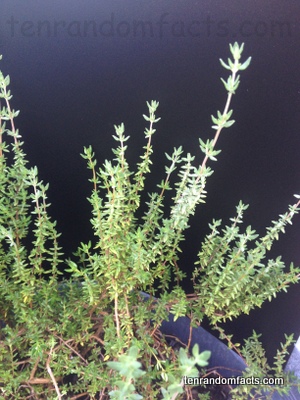 Thyme will spice up your dishes in no time.
Thyme is an edible, perennial herb commonly used in cooking and there are approximately 60 varieties of the plant.
Thyme comes from the genus Thymus, that is from the family Lamiaceae, the family of mint, and the commonly used species for cooking purposes is Thymus vulgaris, also known as 'common', 'garden', and 'German'.
In ancient history, thyme was used for purification purposes and was believed to provide courage or be symbolic of bravery.
The typical purpose of thyme is to flavour foods, such as meat, soups, bread, cheese, tea beverages and condiments, among others.
Thyme can be bought as a packaged dried herb from supermarkets, and it is also available in fresh bunches, and both leaves and stalks can be used.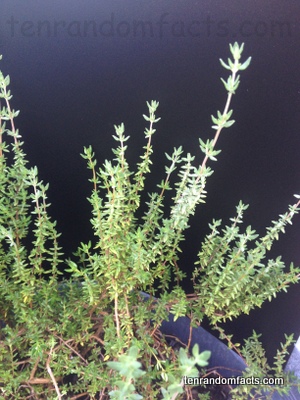 The extracted oil of thyme, contains large quantities of thymol, that has antiseptic qualities, that is included in some medical and health products, and the herb can be used to treat bronchitis.
For food use, it is preferable to use fresh thyme, which has tiny green leaves approximately 4 mm (0.16 inches) long, while dried versions are generally crushed into even smaller particles that are coloured a combination of grey, green and brown.
Dried thyme is very high in vitamin K and high in manganese and iron, while the fresh version contains significant quantities of vitamin C and A, iron and manganese.
Thyme plants generally grow from 15 to 40 cm (6 to 16 inches) tall and have white, purple or yellow flowers depending on the species.
The flavour of thyme varies, depending on the variety or species, although the most common is said to have a peppery, pine-like flavour, while the lemon species has a more citrus-like flavour.
Amazon: