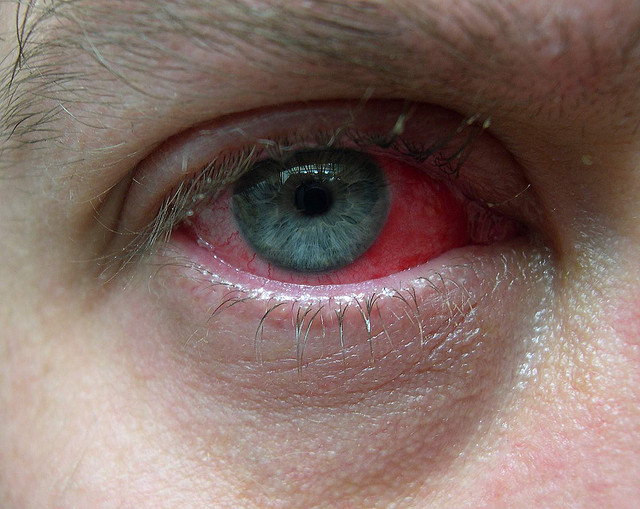 These facts are as contagious as conjunctivitis.
Conjunctivitis is also known as 'pink eye' and 'madras eye'.
Conjunctivitis is redness and swelling of the clear tissue that covers the eye, the conjunctiva, and the inside layer of the eyelids.
There are four main types of  conjunctivitis, bacterial conjunctivitis; viral conjunctivitis; allergic conjunctivitis; and chemical conjunctivitis.
Along with eye redness and swelling, bacterial conjunctivitis usually includes a combined mucous and pus discharge, which can cause crusting around the eye, and a gritty or scratchy feeling in the eye, that usually affects both eyes, although it may begin in one.
Virus caused conjunctivitis is usually a result of an infection from a common cold, and generally includes itchiness and a watery discharge from the eye, and may affect one or both eyes, and is usually left untreated.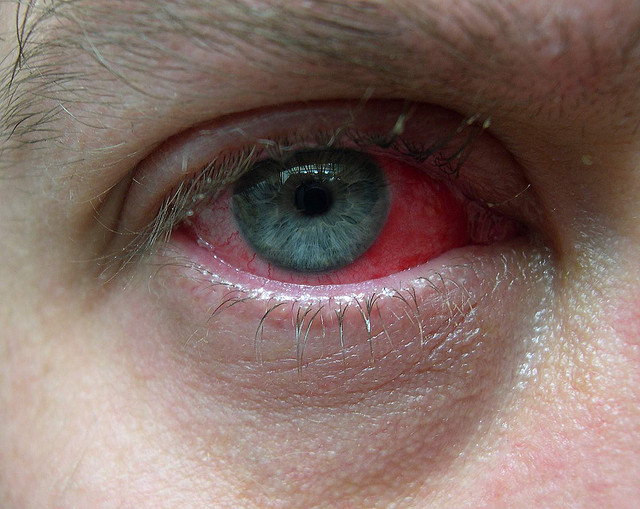 Allergy based conjunctivitis has similar symptoms to viral conjunctivitis, with eye itchiness and a watery discharge, but it is generally accompanied by other symptoms, like an itchy nose and sneezing, as in hay fever, or other symptoms associated with an allergy, and is usually treated with antihistamines if deemed necessary.
Chemical induced conjunctivitis is cause by chemicals that enter the eye, which can include airborne chemicals like smoke and fumes, as well as chlorine from swimming pools and other chemicals that may have splashed in the eye, and flushing of the eye with water to remove the chemical is usually helpful.
Bacterial and viral conjunctivitis is highly contagious and so extra care with hand washing and isolation from other people is important.
Antibiotics can be used to treat bacterial conjunctivitis if the eye has not healed within five days, however they are not useful in treating other forms of conjunctivitis.
Children under five years of age are most susceptible to getting conjunctivitis.
Bibliography:
Conjuctivitis, 2010, The Royal Children's Hospital Melbourne, < http://www.rch.org.au/kidsinfo/fact_sheets/Conjunctivitis/>
Conjunctivitis, 2013, Wikipedia, < http://en.wikipedia.org/wiki/Conjunctivitis>