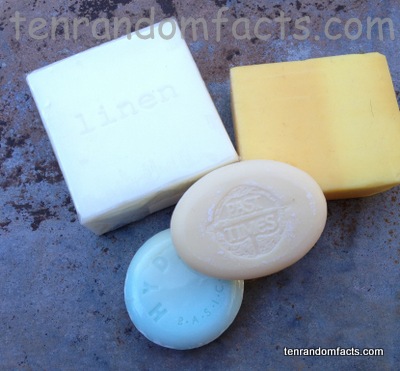 Scrub-a-dub dub with the soap.
Soap is a solid bar or liquid solution that is used to wash, bathe or clean and is used widely in the textile industry for various tasks.
Soap is typically made using animal or vegetable fats or oils which is mixed with an alkaline formula like caustic soda.
Soap cleans by causing things that are insoluble, like small bacteria, chemicals, dirt or the like, to become soluble, and wash away with water.
Soap was used and possibly invented in 2800 BC by Ancient Babylonians, and later by the Ancient Egyptians, who used animal and vegetable oils.
'Soap' is derived from the Latin word 'sapo', which is the name of a fictitious mountain in the area of Rome which is said to be associated with soap.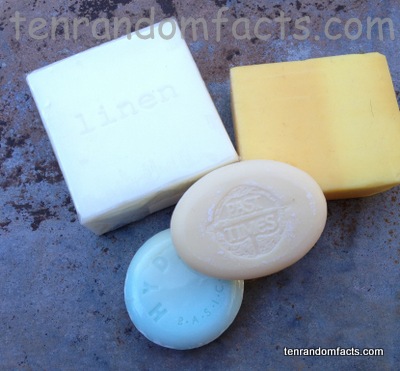 Industrial soap production occurred in the 1450s to 1500s, in France and as early as the 1200s the process was industrialised in the Middle East.
Liquid soap started being produced in the 1800s, and was patented in 1865 by William Shepphard, the use of which became more practical than typical bars.
Soap is typically made by heating up particular oils or fats, pouring off waste liquid and setting the mixture into moulds.
Throughout history, soap has been used to treat skin conditions and with the addition of other plant materials, to dye hair.
Soap is one of the main ingredients in grease that is used for lubrication purposes.
Bibliography:
Soap, 2013, Wikipedia, <http://en.wikipedia.org/wiki/Soap>
Soap Facts: Interesting and Fun Facts, n.d, Soap History, <http://www.soaphistory.net/soap-facts/>
Amazon: