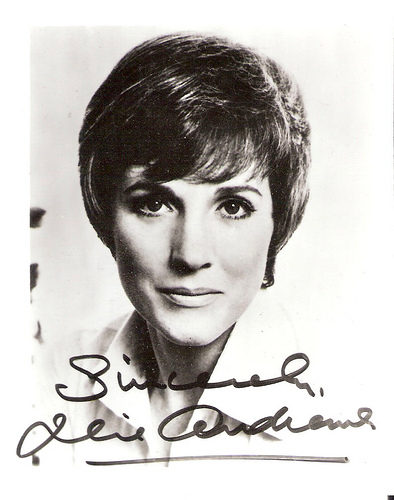 She is a legend.
Julie Andrews' full name is Dame Julie Elizabeth Andrews.
Julie Andrews is an actress, singer, director, dancer and author.
Julie Andrews was born on the 1 October, 1935, in Surrey, England.
Julie Andrews was named a dame, by Queen Elizabeth II, in 2000, for services to the performing arts.
Julie Andrews' voice was damaged in 1997 due to a throat operation, and she never regained her incredible four octave singing voice, and as a result, she has participated in very few singing performances ever since.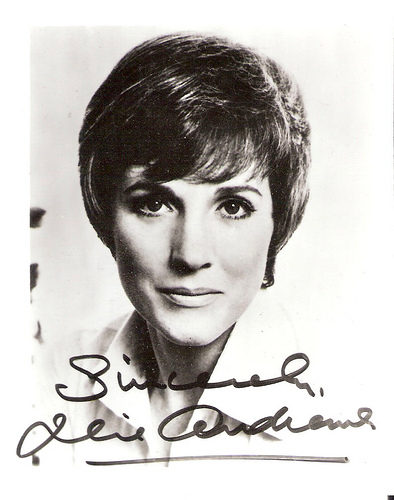 Julie Andrews married Tony Walton, and later Blake Edwards, and had five children, two of them orphans adopted from Vietnam, and two of them step children from Edwards' previous marriage.
Julie Andrews started performing on stage with her parents in 1945, and within two years she was singing solo.
Julie Andrews is best known for her work as an actress in the musical Disney film 'Mary Poppins' (1964), portraying the main character, Mary Poppins; and as Maria von Trapp, in the 20th Century Fox film, the 'Sound of Music' (1965).
Julie Andrews has won over 25 awards, and been nominated for many, including 16 for Best Actress.
Julie Andrews has written many children's books, some of which have become  New York Times bestsellers.
Bibliography:
Julie Andrews, 2013, Wikipedia, <http://en.wikipedia.org/wiki/Julie_Andrews>