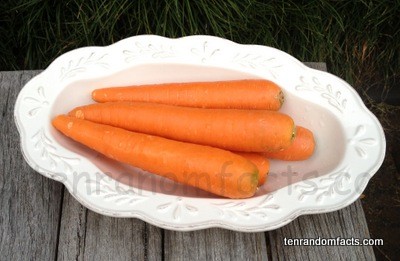 If you eat carrots and read facts you can see in the dark! Well maybe not the facts part.
Carrots contain carotene, or vitamin A, which helps you see in the dark.
Carrots are normally orange but certain varieties can be purple, red, white or yellow.
A fully grown carrot stem is normally 1 meter (3 foot) tall.
A mature carrot plant has a white flower.
The green leaves of a carrot are edible.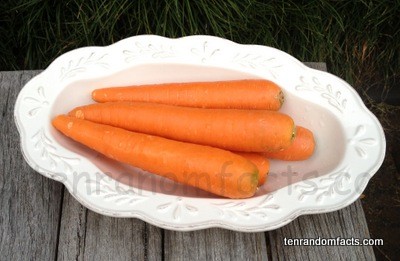 The body only absorbs 3% carotene from a raw carrot while the body absorbs 42% carotene from cooked carrots.
To much carrot can make your skin orange because of the carotene.
Once planted, a carrot is ready for harvest after 4 months, and then they can be stored in a cool place for many months without becoming rotten.
Holtville, in California, has an annual carrot festival held in late January or early February that lasts ten days.
China was the largest producer of carrots by 2010 and is followed by the United States, Russia, Uzbekistan and Poland.
Bibliography:
Carrot 5 October 2012, Wikipedia, <http://en.wikipedia.org/wiki/Carrot>
Stanton, R 1988, Food Fun Book, Ellsyd Press, Chippendale
Amazon: