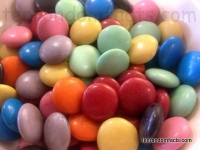 "Only Smarties have the answer" – the brand's slogan in Europe.
Smarties are food items produced by Nestlé, and are made primarily of chocolate that has been coated in a coloured shell made of sugar and other ingredients.
Smarties are particularly common in countries such as the United Kingdom, Canada, Australia, Spain, Germany, Italy and Netherlands.
Smarties are circular in shape, and they are like a flat sphere, generally 15 millimetres (0.6 inches) in diameter and approximately 5 mm high.
Smarties typically come in the eight colours of green, yellow, orange, mauve, red, pink, brown and blue, while the latter has been previously substituted with white.
Smarties are not commonly found in the United States, as the name has already been trademarked by another company for a candy that looks like a tablet or pill.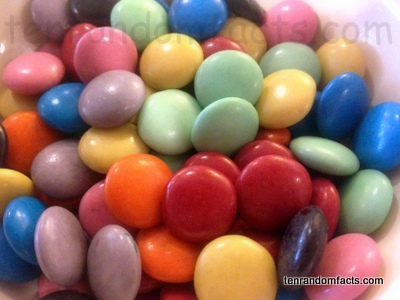 Smarties were invented in 1882 by Rowntree's of York, an English confectionery company which Nestlé bought in 1988, however, they are no longer manufactured in York, but they are produced in other countries, including Germany, Canada, and Australia.
Smarties were not named as such until 1937, and they were originally called 'chocolate beans', although variations of this former term have been used as names for other brands of similar candy not produced by Nestlé.
From 2006, Smarties produced in various countries gradually changed from artificial to natural colours, causing blue to be changed to white, until a natural replacement was found.
Smarties are commonly eaten as a sweet snack, and are sometimes used as a topping with ice-cream, or for decorative baking purposes.
Smarties can be commercially bought in cylindrical or hexagonal containers, packets, or boxes, or purchased combined with ice-cream, chocolate or other confectionery.
Amazon: