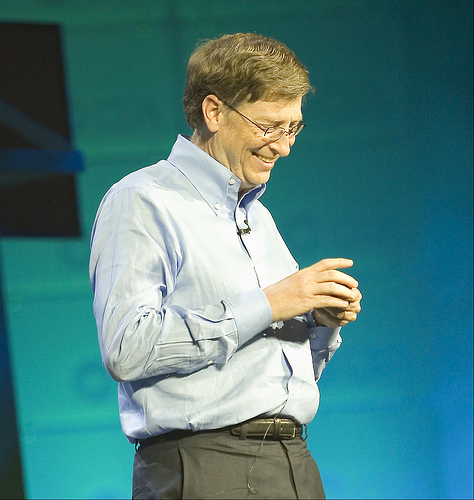 $$$Bill Gates$$$
Bill Gates' full name is William Henry Gates III and he was born in Seattle, Washington, United States on the 28 October 1955.
Bill Gates is an American who, in 2013, was the richest person in the world, and also held the 'richest person in the world' position from 1995 to 2009 (excluding 2008).
Bill Gates is the chairman and co-founder of Microsoft, the biggest software company in the world, of which he was also the chief executive officer (CEO) for a number of years.
Bill Gates married Melinda French, a Microsoft executive, on the 1 January 1994, in Hawaii, and have three children born who were born between 1996 and 2002.
Bill Gates owns and lives in a 6100 m2 estate (66,000 square feet) in Medina, Washington, that is believed to be worth US$125 million.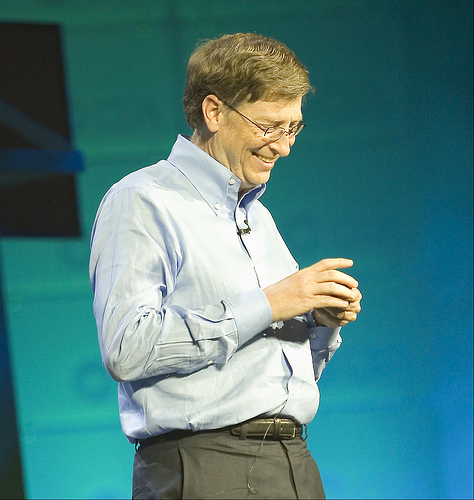 Bill Gates established the Bill and Melinda Gates Foundation, a charity that focuses its cause on extreme poverty, healthcare, and American education, and Gates and his wife have donated over $28 billion to charities.
Bill Gates has written two books and invested in five different companies including Microsoft, and has a flower fly (Eristalis gates) named after himself.
Bill Gates favourite board game as a child was the strategy game Risk.
Bill Gates became the youngest self-made billionaire in the world in 1987, at the age of 31, when Microsoft gained a large profit.
Bill Gates was knighted by Queen Elizabeth II in 2005 and has received many honorary doctorates from universities around the world.
Bibligraphy:
Bill Gates Biography, 2013, Bio.com, <http://www.biography.com/people/bill-gates-9307520?page=4>