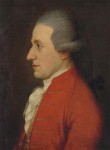 "I pay no attention whatever to anybody's praise or blame. I simply follow my own feelings." – Wolfgang Amadeus Mozart.
Wolfgang Amadeus Mozart was a musician that helped shape the classical music era, and is commonly referred to as 'Mozart'.
Wolfgang Amadeus Mozart was born as the youngest of seven children, on 27 January, 1756, in Austria's Salzburg, in Europe, to Leopold Mozart, a violinist, and Anna Maria Pertl, although Mozart was only one of their two children to survive past their first year.
Wolfgang Amadeus Mozart was baptised in the St. Rupert's Cathedral, a Catholic church, as Johannes Chrysostomus Wolfgangus Theophilus Mozart, and was commonly called by various names throughout his life, and had a preference for the Latin word Amadeus, meaning 'to love God', as his middle name, rather than the Greek word 'Theophilus', that had the same meaning.
Wolfgang Amadeus Mozart was originally educated only by his father, and was skilled on the piano and violin and composing at five years of age.
Wolfgang Amadeus Mozart's first performance was in Munich, Germany, in the Prince-elector Maximilian III's court at age six.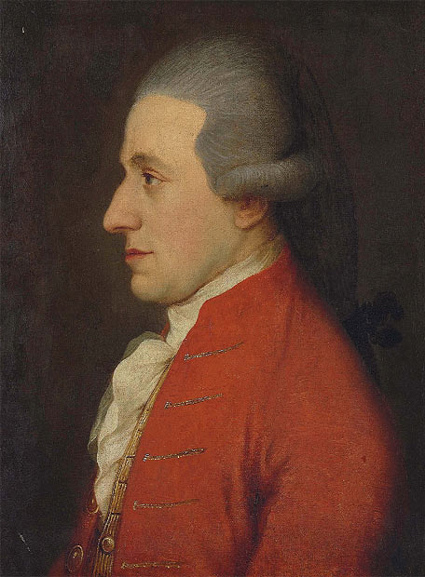 Wolfgang Amadeus Mozart was the official musician of the Salzburg Prince-Archbishop of the time, Hieronymus Colloredo, from 1773 to 1777, and later moved to Vienna, in Austria, in 1781.
Wolfgang Amadeus Mozart married Constanze Weber on 4 August, 1782, and had six children; although only two survived past the age of one year.
At 35 years old, Wolfgang Amadeus Mozart died on 5 December 1791 in Vienna, Austria, after a period of illness, with his death cause unconfirmed.
Wolfgang Amadeus Mozart significantly influenced the great classical musician Ludwig van Beethoven, although it is uncertain as to whether they met, and Mozart's music has long been studied by musicians around the world, having influenced many.
Wolfgang Amadeus Mozart is said to have learnt 15 languages as the result of much travelling, and produced more than 600 works of music, in every genre of the day.
Bibliography:
Wolfgang Amadeus Mozart, 2014, Encyclopaedia Britannica, http://www.britannica.com/EBchecked/topic/395455/Wolfgang-Amadeus-Mozart
Wolfgang Amadeus Mozart, 2014, Wikipedia, http://en.wikipedia.org/wiki/Wolfgang_Amadeus_Mozart
 Wolfgang Amadeus Mozart, Composer, 2014, DSO Kids, http://www.dsokids.com/listen/by-composer/wolfgang-amadeus-mozart.aspx
Amazon:  
Mozart's Music