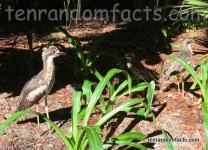 Bush stone-curlews are an evening bird… with an odd gown.
Bush stone-curlews, also known as 'screaming woman birds' and 'bush thick-knees', are birds that are mostly active during nocturnal hours and are native to Australia.
The scientific name of a bush stone-curlew is Burhinus grallarius, formerly Burhinus magnirostris, and it is from the family of stone-curlews.
The plumage of bush stone-curlews ranges in various patterns of grey, black, brown and white, that typically looks similar to their natural habitat, so that they are not easily noticed.
The diet of bush stone-curlews consists of a wide variety of foods, including insects, small mammals, molluscs, amphibians, crabs and reptiles.
A bush stone-curlew's native habitat is open woody forests, or grassy or shrubby areas, often with dead branches and leaves on the ground with which they can blend in.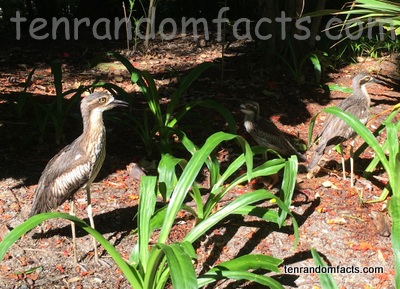 Bush stone-curlews are proficient in both mobility on land and during flight, although they spend most of their time on the ground, where they forage for food and lay their eggs.
The sounds of bush stone-curlews are very noticeable, with loud screams or wails, or even screeches when frightened, that are mostly heard after dark, and if they are discovered or threatened, they will generally freeze like a statue to camouflage themselves.
Bush stone-curlews have long skinny legs, and the birds reach heights of 50 to 60 centimetres (20 to 24 inches), with a similar wingspan.
Female bush stone-curlews generally lay two eggs in a small depression in the ground, which both parents care for, and they usually partner for life and can live up to 30 years.
Bush stone-curlew populations have dwindled significantly in some areas, and as a result they are listed as endangered or near threatened in most states, with flocks once reaching into the hundreds now limited to tiny groups due to habitat loss and introduced predators; though in 2012, the species was listed as 'least concern'.
Amazon: