Many men and women use razors.
Razors are used to cut body hair by shaving.
Razors have been used since the Bronze age and were originally made from bronze or obsidian.
There are three main types of razors; electric razors, straight razors and safety razors.
Straight razors started being produced in the 1700s and were mainly used by skilled barbers or servants to shave those who were wealthy.
The first modern straight razor was decorated and had a hollow ground blade.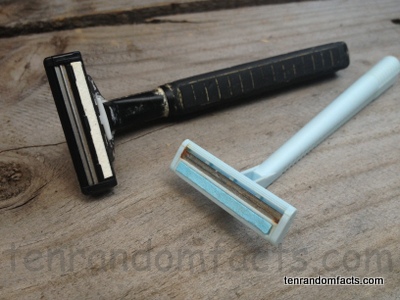 Sharpened clam shells, shark teeth and flint have all historically been used as razors.
Electrical razors, known as electric shavers, were first produced in the 1930s.
Stainless steel blades have been used in razors since 1960, which makes the razor reusable.
Razors are often hard to sharpen, so today's razors mostly have blades, that when blunt, are disposed of.
Safety razors were invented in the late 1800s, and have become the most common type of razor.
Bibliography:
Razor, 2013 Wikipedia, <http://en.wikipedia.org/wiki/Razor>