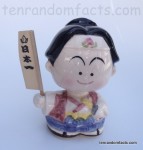 A bobbling bobblehead catches your eye.
Bobbleheads are novelty toys, usually consisting of a figurine with a bouncy or wobbly head.
A 'bobblehead' is also called a 'bobbing head', 'wobbler', 'nodder', 'nodding doll' and 'nodding head'.
Typically, bobbleheads have a body with a head attached to a spring, which bobs or wiggles when it is touched or moved, and sometimes the head is disproportionate to the body.
Depictions of people are most commonly made into bobbleheads, the majority of which are important figures, such as politicians, musicians or sportsmen, while custom designs and animals are also available.
Bobbleheads are believed to have originated in China, and they first arrived in Europe around the 1760s; while a depiction of two Chinese ones can be seen in the background of the 1765 painting Queen Charlotte in Her Dressing Room by Johann Zoffany.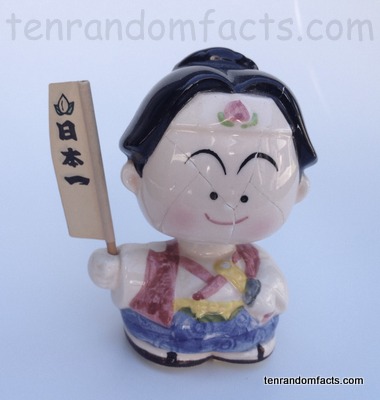 Original bobblehead designs from China portrayed Chinese people in a lifelike manner, while early European designs of the 1800s included animal forms, as well as humans.
Bobbleheads have been made from porcelain and other ceramics, metal, wood, resin, clay, paper-mâché, and plastic, while cheaper materials and processes, have allowed for mass production of the toys.
Over the past century, a wide variety of bobbleheads have become available, many of which have become valued collectible items, with sporting team ones reaching significant popularity in certain decades.
Bobbleheads are commonly distributed for promotional purposes, especially in the United States, often as free merchandise, especially to encourage support for sporting teams.
As of April 2016, the largest bobblehead officially recognised by the Guinness World Records was 4.69 metres (15.4 feet) in height, and it was a depiction of a St Bernard dog; the mascot of the Applied Underwriters insurance company, in the United States' Orlando.
Amazon: