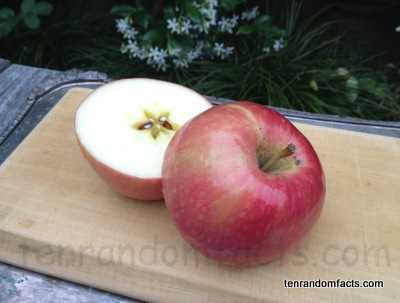 Golden Delicious or Granny Smith. All are nice and sweet – just like Ten Random Facts you see.
An apple is a pomaceous fruit and grows on a deciduous tree.
The apple tree originated from Asia.
There are more than 7,500 different cultivars of apple.
69 million tonnes of apples were grown worldwide, in 2010. China produced just under half of this amount.
The seeds of an apple are a little poisonous.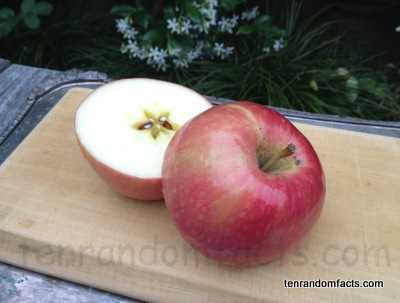 China produces most of the world's apples, followed by the United States, Turkey, Italy and India.
The flowers of an apple tree are normally white with a pinkish tinge.
A test on the Golden Delicious apple in 2010 showed that apples have 57,000 genes.
If you are allergic to birch pollen you are allergic to apples.
149 grams of apple contain approximately 77 calories.
Bibliography:
Apple 27 October 2012, Wikipedia, <http://en.wikipedia.org/wiki/Apple>
Amazon: